Still Images...
I am still here in Minneapolis, blogging my night away. I am here with my inaanak, Bibe the stuff toy who I kidnapped from her mommy Congee and soon to be daddy Mabby. Yes, I have a soft spot for stuff toys, and I admit I love EMO songs.
----
It's a good thing that I am here in Minneapolis with great photographers. Rorie, Xtian and Chris are so good. I realized that we need photos to capture moments in our lives. Our youth, energy and zest for living will not be with us for long. We have to live life, and let the images speak for themselves. (pagbigyan niyo na, ngayon lang ako nagkapicture ng ganyan.. haha :) )
---
This is me!
Of all pictures taken of me, this is how I want to be remembered. Someone with a smile on here face, walking at a leisurely pace, enjoying life as I pass by. There are people always walking with me, thank God. I am happy to be part of their lives as they have been a part of mine.
I walk, therefore I am. Will you walk with me? :)
-------------------
The girls of Minneapolis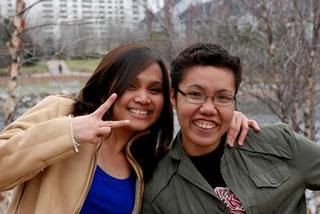 "Nette, diet tayo ha, tapos gym.." That's Rorie, my partner in crime in Minneapolis. After uttering these words, we find ourselves at a restaurant with Xtian and Chris, eating and having a good laugh. Ok, promise, we'll start our diet next time. "Promise?" , ah ehhh.. hahaha :) Cheat day?
-------------------
The downtown Minneapolis gang..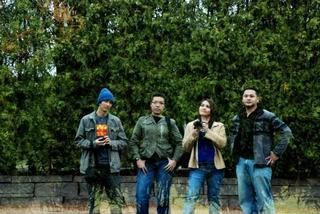 And now, we're the fab four :) Every weekend, we have to go out. Not just to save our sanity but to enjoy each other's company. Sight seeing, eating and laughing.. :) This is so different from my last Minneapolis assignment. I think the first on-shore assignment is the most telenobela-ic but this one, I am enjoying the calm and the people I am with. EMO lang ng EMO... it's better to dwell in being lovestruck than to live life in a box with walls to guard you but at the same time, slowly gnaw your humanity away...
AMEN?