I choose to love...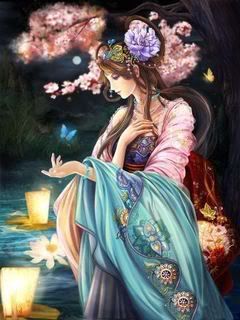 I received a text message yesterday from Osang the text addictus:
" love not because you like the person....
not because you care...
love not because you know that you cannot live without that person..
instead..
just love... without knowing why..."
It's the month of February once again, and this is the first time I am going to spend it with someone special (given that we don't fight again next week.. hahaha :)). This love business is complicated and yet simple. I know the theories/rules but my gawd, it's different when applied (Applied Sciences are more useful in real life, but you need the general theories first to ground yourself right?).
What have I learned this past few months about love?
- Infatuation can be mistaken for love.
- The challenge and excitement of the chase can be mistaken for love.
- You don't feel lovey doey all the time, sometimes you fight and when both of you are hormonal... world war III itoh..
- Love without expecting anything in return. This will solve everything but my gulay.. ang hirap pala nitoh... hindi nga lang sumagot sa text warla na...
- Love can make you do things you never thought possible.
- Love is about commitment and once you choose the one you'll love, just do everything to make it worth.
Yes, I have been blogging about letting go of someone but I think I am just scared of falling for her more. I am scared to lose her so I was thinking of letting go before I cross the point of no return. But I have been a coward all my life, and I have to go through with this.
"Love is not love Which alters when it alteration finds.." sabi nga ni pareng Shakespeare... even if I sprained my ankle and a text message arrives..."How's your feet?" :) Well, as my friend Osang told me..."You can never find everything you're looking for in one person.."
Just be thankful that the Universe has sent you someone who will teach you lessons that you can never find in books...
So, just love... love and love... without knowing why... so that at the end of my days... I'll gladly answer the question.."How do you measure your life?" with a resounding.."What about love?..."
AMEN!