Hormonal Surge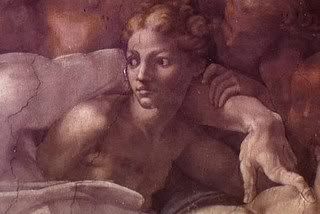 From Whitman
AMONG the men and women, the multitude,
I perceive one picking me out by secret and divine signs,
Acknowledging none else - not parent, wife, husband, brother, child, any nearer than I am;
Some are baffled - But that one is not - that one knows me.
I meant that you should discover me so, by my faint indirections;
And I, when I meet you, mean to discover you by the like in you.
Thoughts.. (estrogen speaking and not I)
Why does the heart needs to stop feeling if one wants to survive? Why does one need to go to extremes from love to hate.
One sometimes feel too much so she shuts down. Is this really the way one should live? Sometimes one becomes too tired to love. But when one stops loving, she sheds who she really is.
Why does love come in the most unexpected time and place? Why does one need to be unfeeling to be able to find oneself again? Why does hurt come to the innocent? One loves and toils endlessly and it's all for naught. Why is the love of one not enough for two?
I am not sure how it works but sometimes I wonder if the Deity of love is insane and has a sick sense of humour.
But when you hold a person in your arms and see them cry because of love's cruel joke you can just sigh in desperation because there's nothing one can do to let the pain go away. Time is your friend, your healer but time is agonizingly slow to a heart that bleeds and echoes "I am too tired to take it all."
All is fair in love and war. But you can see the wounds from war, but the wounds from love lost? All you can see are bloodshot eyes and a person lost and dazed from the whirlwind of love's cruel joke.
AMEN!