A night of music and love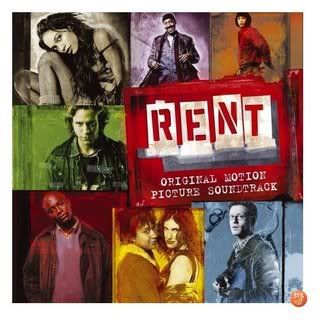 It's becoming a tradition between my bro and I to watch musicals during Christmas eve. Last year I think we watched "Singing in the Rain", and last night we watched
"Rent - the Musical". Oh gawd, I didn't know what hit me. I watched the Philippine production of this musical with Monique and Calvin Millado and it was just ok. But seeing it on film and reading the subtitles, I fully understood every song, every scene.
I think I watched the scene wherein they sang "Seasons of Love" a couple of times and I want to watch it again and again. The timing was good since the movie started December 24, 1989 and lasted until the next year. About a year of love for eight friends. It will really hit you, it will make you think -
"How do you measure a year... how about love?"
Memorable Lines:
"Forget regret, or life is yours to miss
No other road, no other way
No day but today."
"I can't control
My destiny
I trust my soul
My only goal is just to be
There's only now
There's only here
Give in to love
Or live in fear
No other path
No other way."
"I think they meant it
When they said you can't buy love
Now I know you can rent it
A new lease you are my love,
On life - all my life
I've longed to discover
Something as true as this is."
Hay, renting love so you can have a new lease on life... not bad...
AMEN!