Sculptures + Anto = Kakaibang Art
Nike and I braved the cold weather to do some photo-op. The snow is coming soon so we went to the
Sculpture Garden
and the
Walker Museum
to get some culture. And, at the same time, we created an art of our own.
See the great artist Anto (my depiction of the sculptures):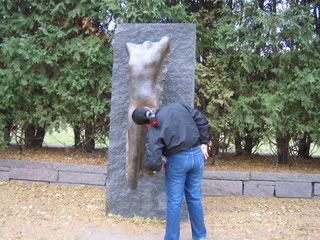 = Anto, with a goddess... Maniacness!
= Anto, prophesizing with the ancients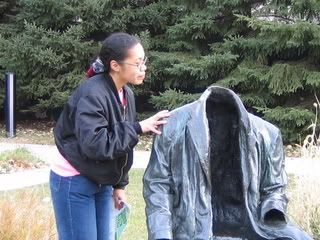 = Anto trying to get something from the invisible man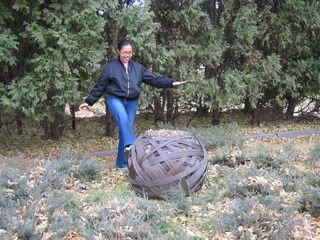 = Anto, playing soccer with a ball of twine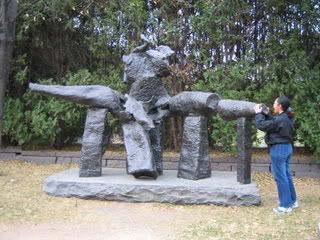 = Anto and her big mouth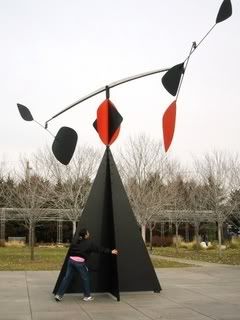 = Anto, trying to spin the spinner
= Anto and Nike, pano toh ginawa? katakot!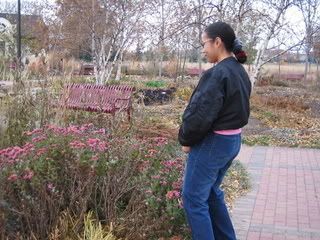 = Anto, nde na kinayanan ang call ng nature... ate, bawal ba d2?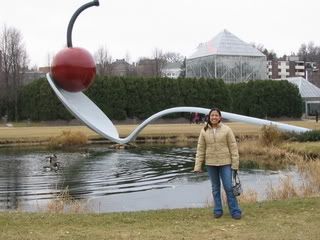 = Nike the tweetums actress, with the famous Cherry on the spoon sculpture...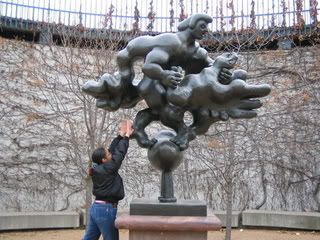 = Anto examining Prometheus' hemorrhoids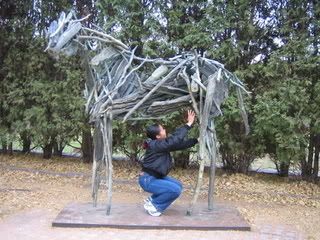 = Horsey, are the rumours true???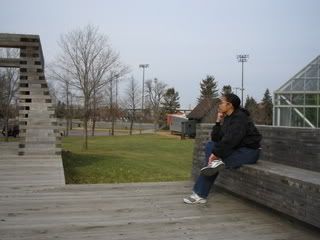 = The artist Anto, ruminating what great art they have done... AMEN!