The Zen of Minneapolis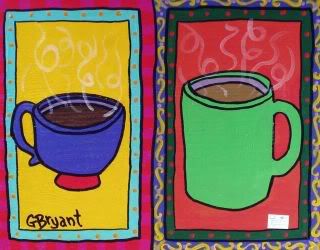 I have only been here for almost 2 weeks and I have learned a lot of good stuff. Here goes my yoda-ish bulletpoints:
1. Anto + Map = Lost
= "You won't get lost, there are maps everywhere. "
-- Mr. Congeniality (Mr Clean lookalike)"
Ahhh.. try telling this to someone who can't distinguish left from right. It took me almost three freezing days to detemine that my street is just insanely parallel to my office building. I went around in circles. The map was good, but I really have this thing about finding "perspective". If I am in Marquette Avenue, and 9th Avenue is right here (a tiny dot , blob on my map), how do I go there? The map tells me stuff, yes I can read, but I lack spatial skills on how to go from point A to point B. Wishing Gerry was here, I think he can go around Minneapolis quite easily with my map.
2. Chocolate and coffee are basic food groups.
It's cold outside but I have to go out. It's a state of emergency in the land of Antoland. No more coffee! I will brave the wind, yes, even used up my calories to figure out this darn map! Just to find the nearest store. Thankfully, fafa Lec was kind enough to drop me off to Target, mwah!
3. Laundry and Ironing 101
Oki, if I am going to wear it this way, how will I press the creases? How does this washing machine work.. hmmm... Instruction 1: put detergent in compartment A, there's the picture of 3 neat boxes. I look at the washing machine, where the hell are those 3 neat boxes. After 3 million year of kapa-kapation, it was under the something. Arghh.. maps and instructions.. these are killing me! For the life of me, why am I bothering to iron my clothes when I am wearing it inside my jacket? Just a thought...