A day in the life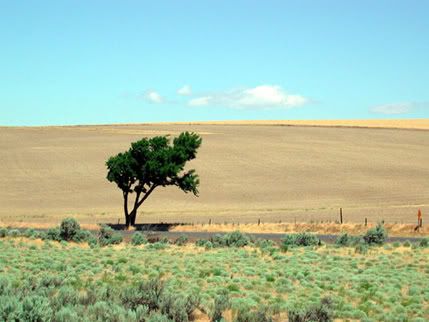 I realized that there are moments in one's life when everything seems to be standing still - no action, inertia sets in and you're bored out of your wits. Then you call out to the universe and you make changes... any change, to keep the wheel from stopping. Then, as if the machine was turned on all of a sudden, everything swirls into motion. Everything happens so fast that you realized that you were in some sort of terminal just a few days ago waiting for a new journey ahead.
This past week has been a journey from the past, present and the future. I saw a friend that I haven't seen for about two years. We shared a common point in our life's journey and when I saw her, memories began to play tricks on me. I have to compose myself because the unreality of it all struck me. Someone missing, that got me, and I just looked at her and being the old Anto, acted like nothing was amiss (my defense mechanism). But I missed those times, the people that we were and the stories that we shared. How happy I was that my journey with this lady from the land of the rising sun is not yet finished. Welcome back my friend!
How much did I accumulate these past three years? I have been living in the same room for about three years now, and I liked that room. I haven't been in any part of the boarding house except for my room, the bath and the living room (funny when I found out that an officemate was a former housemate, and I didn't realize it being the anti-social that I am, after I exhaust the maximum words that I set for a day).
As I pack my books (I was able to fill the bookshelf!), notebooks, diaries, pictures, old birthday/christmas cards; I found a treasure... unsent letters! Gosh, as I read them, I cringed.. was I that corny, mushy, and overly sentimental when I was in love? yikes! That's why, I have this habit of putting dates on everything I write, books that I acquire. When I looked at the date, 2003, and I was madly in love with this person and gosh, the cheesiness of the letter. Thank Heavens I didn't send them. But I cannot part with them. So, I put them in a box and looked at the pile of memories and then, I stared at the wall, bracing myself for the days ahead.
I feel that the love of my life is waiting for me... out there.. (Charuz! drama! Charing!) AMEN!