Random Thoughtsy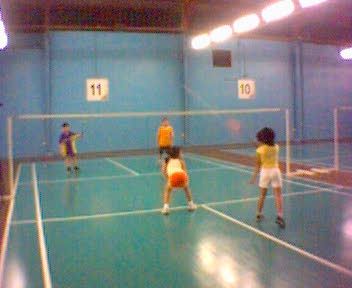 The future of Philippine Badminton. These tykes are so cute! Especially when I hear their childish voices call out the score, "eight, zerowww". "
Bata pa, kolehiyala na!"
Don't be deceived, I bet my bottom pesoses that they can beat the hell out of grownups likes moi in this game. I wish that the Philippines can produce champions like Manny Pacquiao in the field of badminton. That will be the day!
----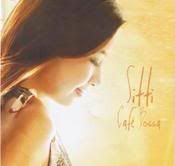 When I heard Sitti Navarro's rendition of the song, "Tattooed on my mind". I was aghast! Wait a monument! What was that? I loved that song and I loved it.. poppy! Not bossa nova! Que horror! I am an eclectic type of girl in music. I love rock but I didn't dig bossa nova. Last I used the term, I was adjusting the accompaniment for an organ rehearsal.
Lately, I read somewhere that she is a kapwa Iska. Well, I am a schoolist (love your own) so I downloaded some of her songs from the Caffe Bossa album. Then, I liked what I heard. I fell in love with Bossa Nova. Listening to her voice is so soothing and no belting diva here.. just good quality singing.
Problem? Listening to Sitti while at my office desk, can't stop from moving my shoulders to keep in time with the tune...bwahahaha!
Hayyy, can't wait to catch her on the Tavern. Go buy Sitti's album (or download them) now! Bow!