Growing Down?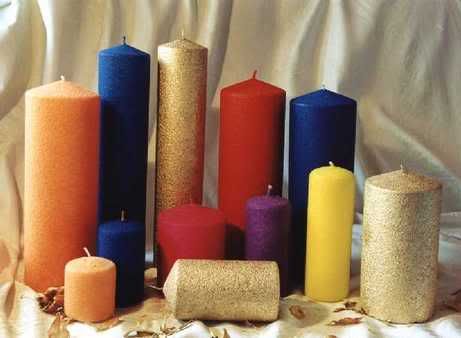 In a few days, I'll be turning 27. Quite young I might say. When I was younger, I thought 27 people were OLD. But no, as they say, 30 is the new 20, 40 is the new 30, so on and so forth. Maybe, it's because people these days don't mature as they used to in the "olden" days.
If I were to compare my twenty-seven year old self with a seventeen-year old Anto, I can deduce that in some aspects I have grown down... not grown-up. Why? Because I think I am much mature when I was in my teens as compared to who I am right now. Physically, I also looked older when I was younger... hmm... interesting...
Or is it just a matter of perspective?
Maybe, because when I was younger, I lived in a box, I was stable in my own sets of rules, there were no gray areas. I lived comfortably, sheltered in my own little world.
Black is black, white is white and I only see the good in people. But when the barriers went down, it was delicious total chaos in everything that I see.
What did I learn in the past year of my meandering existence? Continuing in the tradition of lessons learned during birthdays I have some sort of list which I want to share with you. I don't know if these are true but thankfully, hopefully, I have another year to prove its validity. But hey... what is truth anyways but a collective consensus of what is true. People... we may have been "wrong" all along!!!
1. I've learned that life ain't easy but I also realized that complicated things are just simple. No need to make a big brouhaha about it, just drop it and move on! It's a long journey, and there a lot of things to see and experience. We sometimes get scraped but sometimes we're the ones doing the bruising so just move! Live light!
2. Life is unfair. Good things happen to the most despicable specimen of a man and bad things may happen to the least deserving. Rain falls in both the good and bad. We sometimes have to shrug it off and take things as they are. We always don't get what we deserve. Thank heavens!
3. We don't have to fix everybody's problems. I used to have a know-it-all air about me. Of course, we can be rational when it's another's life we're dissecting. It's not our problem that she can't see what's wrong with the guy she's having a relationship with. It's her life. If she's happy in martyrdom, let her be.
4. Everybody has problems! As Jessica Zafra will say, we are the walking wounded. Each has a burden to carry, so go easy with that catty person or your next-door jerk, he might be in pain or working through his childhood drama (how Celestine Prophecy-ish can I get!).
5. It's all in the mind! Everything can be envisioned into reality starting from our hypothalamus. You can think yourself into loving another person, liking that kind of music and heck... even loving what you do for a living. Like faith, sometimes, act it out first... and eventually it will be second nature. Voila! You have programmed yourself to what you dreamed! It's all an acquired taste!
Another year has passed... whew! How time flies! Where did the years go? I don't know, but if this is what growing down means, then I am ok with it. The chain that I have around me all these years has been broken! "I don't have to please everybody!" Heller??? Who do you think you are? AMEN!
But at the end of the day... these are just some words I ponder on... every once in a while...
"And sometimes in the moments right before sleep came, he wondered if he was destined to be alone forever. ~ The Notebook"
--------------------------------------------------------------------------------
One more thing to say... I learned this year that I am fiercely protective and loyal to the queer community... it must a Libra thing!