The Pinkalush team...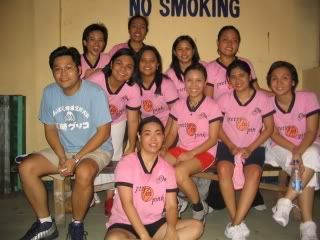 I am so proud of my teammates. :) Where else could you find players who will dive for the ball, run with all abandon, and shout, shout and shout some more? Where else could you find unyielding post players who only played basketball for the first time but are willing to give it their all, with fouls to prove their worth and sacrificing their heels and ankles just to get the ball.
I am looking forward to more great games and so much more from these wonderful ladies. mwah!