Why Football????
Why not? With hot guys like these, who wouldn't sacrifice a few hours of sleep? (not all in the picture... )
1. Michael Ballack of Germany
2. Rafael Marquez of Mexico
3. Cristiano Ronaldo of Portugal
4. David Beckam of UK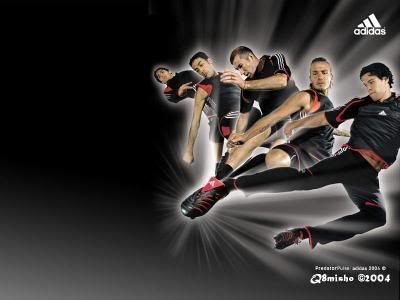 ----
The best videoke place in my opinion is Red Box. I love the food choices on their buffet. Forget about dieting even for just one night and relish the food for your soul's delight.
It also helps when you're with the best singers. Good food and an exciting concert performance for one night. What a blast!
Perfect 'C'ombination:
= Cometa + Conchita + Coultrophobic Clown(ba't nde ko naisip yun agad? hahaha) + Chicken Fillet
AMEN!