Thoughts on a gloomy, cold and crumby day...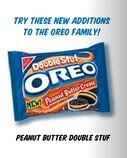 After finishing off a tube of Orea Peanut butter with cream sandwich (I am really a weakling!), I realized that I haven't blogged for almost five days now. That's a feat! So, I'll try to just type on... about everything that happened to my meandering existence.
Last Saturday, I was able to catch
Beauty and the Beast
the musical with dahon, kat, hazel, mel, jon, and the rest of my officemates. It was great! I loved it! I had no expectations and I was a little disappointed at first because we learned that it was going to be Karel who will play Belle that day. But when she sang the first few lines... she had me captivated. I didn't know that she is a good singer.
I liked rocker Jett Pangan but when "Beast" was transformed, voila... "He's supposed to be a handsome prince right?" When I remembered this comment from T I really laughed! The scene turned phidophilic to me, Karel is too young for Jett or Jett was too old to play prince.. I don't know which... but the 'kilig' factor was not there. Mrs. Potts (pinky marquez) and Gaston (Calvin Millado) were my favourites. And let us not forget... the cake slicer and a fork... hayyy...
After a lesson or two on culture... Marlon and I headed off to Greenhills for my first (virgin experience).. with Baddicts! A group of badminton fanatics who will brave anything just for a smash, a whish and flick... I wasn't disappointed! Four great games... great players... cute players (wink-wink).... and my shirt and shorts were so wet! Then, I was dry again... then I was wet,,, then dry.. and the next day... I got sick. Oh well,,, this darn cold is so worth it.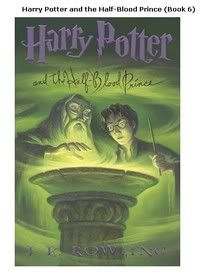 Sunday... Harry Potter 6- The half-blood prince marathon.... I can't put the book down... my brother was hovering over me ... because he wanted me to finish the book by Sunday so he could read it... Harry brother freak! my bro he is.. (yoda, is that you?)...
What can I say about the book? (
spoilers ahead
)... It was hmmmm.... for me.. a transition book... a book that delves on the psyche (love this word) of Voldemort, and Harry. Not that spectacular, not that bad either... lukewarm baga...Oh my... is it true? Am I too old for Harry Potter? I think jaded and cynical is more apt. hayy... I miss Artemis Fowl... If I were to choose between the two, I'll have Artemis anytime.
I love Snape. Honestly, he is my favourite character. I have much faith in him. I also love Sirius. But sadly, nothing much from my hero. Hagrid! This dude I wanna be friends with. My favourite loveteam? Tonks and Lupin! They will rock each other's world. I do hope in Book seven there would be an Appendix dedicated to these two (ala Aragorn and Arwen) hayyy...
I am looking forward to our Subic trip this Saturday! Tigers, lions... Safari is such a romantic word.... I love to go to Africa one of these days... hayy... I am scared to read a Neil Gaiman book. The graphic images are too vividly disarming. But I love him! Of all the Endless characters.. I love Desire and Delirium. But I think I am more like Morpheus... the Sandman... Even if I have trouble reading graphic novels...I will finish Mr. Gaiman's books... this is my firm resolve. He's so cute..(the ulterior motive is strong...)...
Before I forget, I just have to say that the film "Memento" is one of the best movies I watched this year. Thanks Gerry for leading me into this one. Life is a mirror. I don't want to give spoilers to this movie. It will be an ultimate sacrilege. Sadly, I fell asleep watching Il Postino.... I'd rather read and listen to the audio poems...
This post is getting out of hand... I can't stop.... but I have to.... can't think of a good ending... hmmm... The End?